Prefabricated and Modular Construction
By Anna Liza Montenegro | BIM, CAD
Today architects, designers, and construction professionals are making major advancements with new innovations and approaches. From sustainable infrastructure to mass production of affordable housing, discover how the AEC industry is revolutionizing the world with prefabrication.
What is prefabrication?
Prefabrication begins with building elements created off-site in a factory or workshop. Once completed, these components are then transported to the site for assembly. With this shift in the construction approach, time, cost, and labor are dramatically reduced.
In this video, you can dive into the history of prefabrication, a "modern" method that has actually been in use for hundreds of years. From shipping housing across the Atlantic to early American colonists to assembling the iconic structure of the Eiffel Tower, this fundamental building technique has a storied past and a bright future.
What are the benefits of prefabrication & modular construction?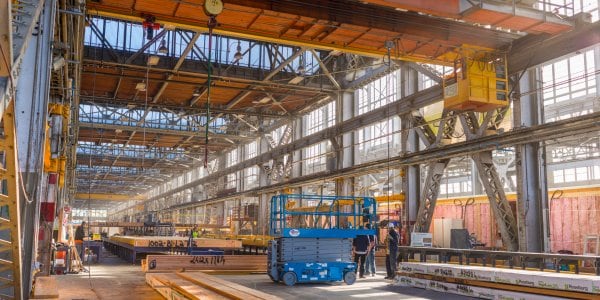 Controlled Environment. By building in a controlled and consistent environment, there is greater quality control in what is built and gives better predictability to the outcome of the project.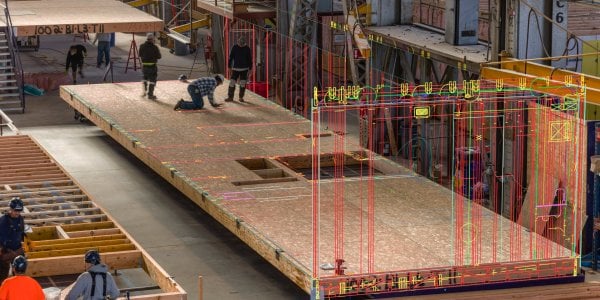 Less Waste. With controlled factory settings, waste is significantly reduced because excess materials can be recycled on-site into other processes. Controlled storage also reduces material damage from weather.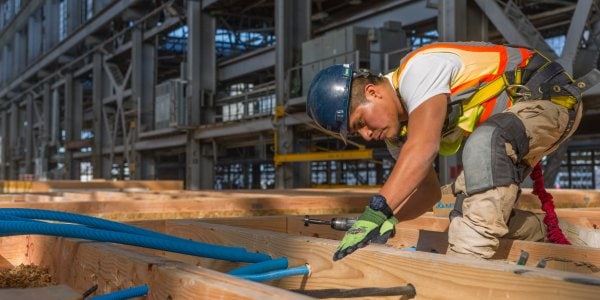 Increased Safety. Prefabrication puts workers in a controlled environment where many of the risks of traditional construction sites, such as working at heights and around weather conditions, can be avoided.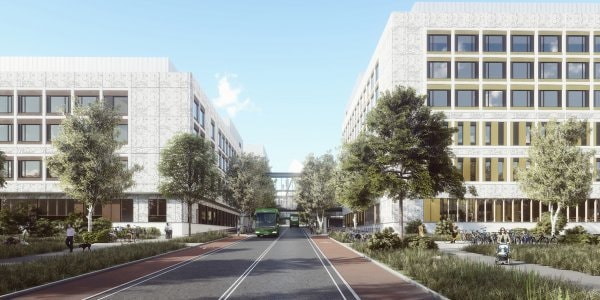 Time Savings. The Modular Building Institute estimates projects are completed 30 to 50 percent faster than traditional construction, taking a project from conception to completion quickly and easily.
What is BIM's role in prefabrication?
Building information modeling (BIM) tools provide the key to much of the advancements in modular assembly as they allow for a detailed 3D visualization of components to ensure that the finished parts fit. BIM also provides the means to detail each component for precise manufacturing that may include wall-assembly templates and jigs, subassemblies that fit within wall frames, and automotive approaches such as robotic welding.
Software used in prefabrication & modular construction
For architectural design and documentation workflows, you can use the following Autodesk software. The digitally fabricated model produced by Inventor software directly informs both the architectural design and the computer numerical control (CNC) components.
Explore how the AEC Collection's powerful set of BIM and CAD software provides every designer, engineer, and contractor the tools they need.
Use Revit to drive efficiency and accuracy across the project lifecycle, from conceptual design, visualization, and analysis to fabrication and construction. Revit features tools for architecture, engineering, and construction professionals.
Navisworks Manage, Navisworks Simulate software, and the Navisworks Freedom 3D viewer for 5D analysis, design simulation, and project review. Navisworks Manage software is a comprehensive project review solution that supports coordination, analysis, and communication of design intent and constructability.
How can Microsol Resources help?
At Microsol Resources, we believe that our mission is to empower our architecture, engineering, and construction clients to effectively and efficiently adapt the tools that they buy to their own trade. We call this getting the most out of your software. How can we help?
INDUSTRIES: Architecture, Civil Engineering, Civil Infrastructure, Construction, MEP Engineering, Structural Engineering