Types of Architecture Software
By Anna Liza Montenegro | BIM, CAD
Before computer-aided design (CAD) software, architects relied solely on hand drawings and handmade architecture models to communicate their design intent.  With greater technology available, architecture software has improved the process for planning and designing buildings.
With the introduction of Building Information Modeling (BIM)  software, architects gained greater control over design decisions, improving efficiencies and collaboration. Autodesk's Revit BIM software helps architects drive efficiency and accuracy across the project lifecycle, from conceptual design, visualization, and analysis to fabrication and construction.
What is an architectural drawing, design, and rendering? Read this article on how to design and draft with CAD tools developed specifically for architects.
Bring your design ideas to life with technical drawing technology.
What is architectural drawing?
An architectural drawing is a technical illustration of a building or building project. These drawings are used by architects for several purposes: to develop a design idea into a coherent proposal, to communicate ideas and concepts, to enable construction by a building contractor, or to make a record of a building that already exists.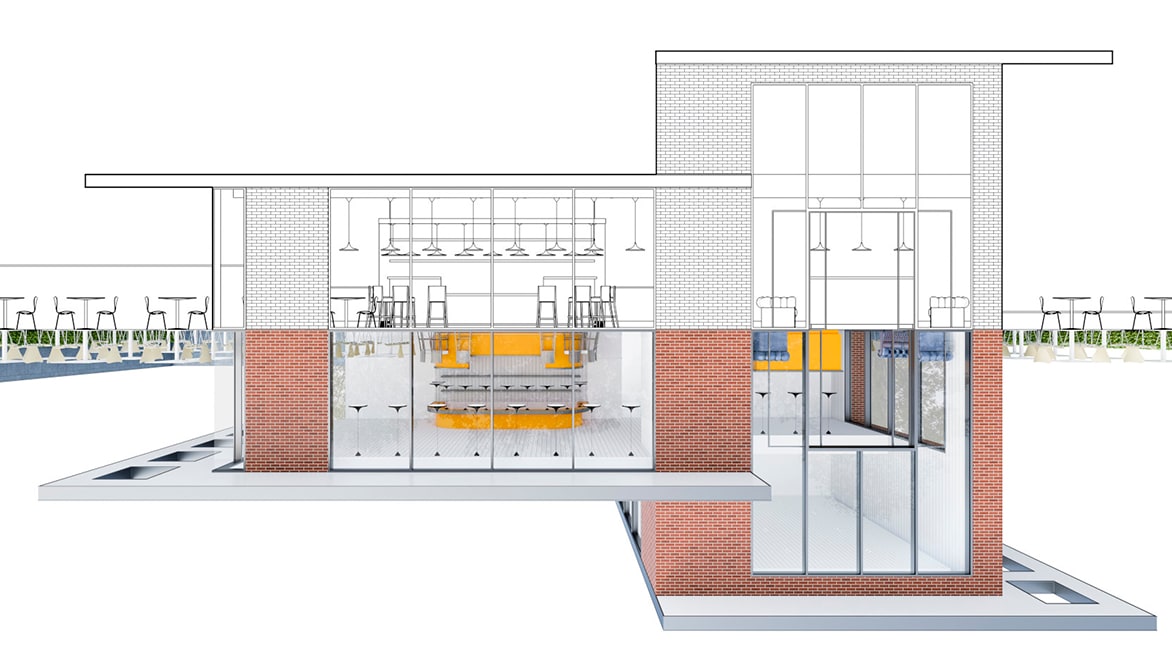 How is architectural drawing software used?
Architectural drawing software is commonly referred to as CAD (computer-aided design) software. Architects use this software to produce the technical drawing of a building containing specifications that are used by a contractor to construct the final architectural building. Prior to the existence of architectural drawing applications, architects manually drew these plans.
Types of architectural drawing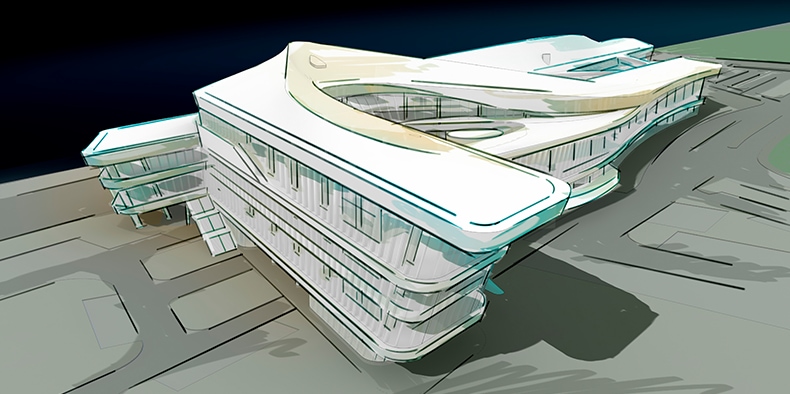 Concept drawings are used by architects and interior designers as a quick and simple way of exploring initial ideas for designs.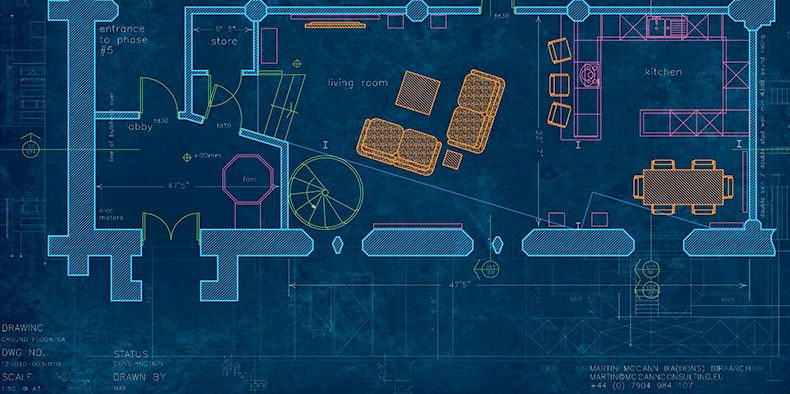 A site plan is a detailed engineering drawing that shows information about grading, landscaping, building arrangement, topography, and other details. These are made easier with architectural drawing software that allows such information to be rapidly added.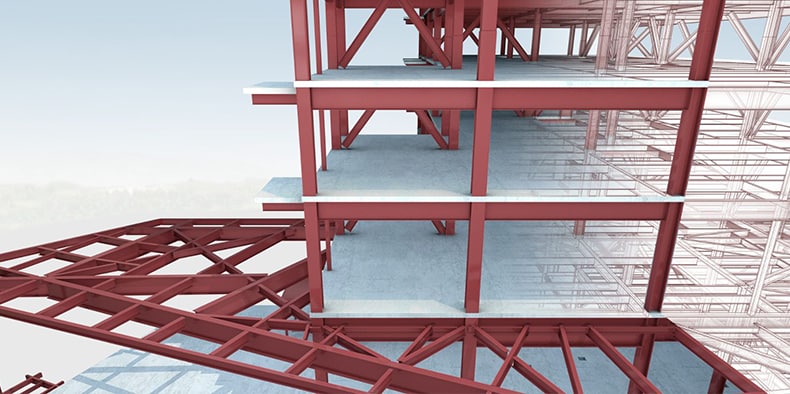 A structural drawing is a plan for how a building will be built. These types of architect drawings detail the load-carrying members of a structure.
Help clients visualize your designs with realistic renders.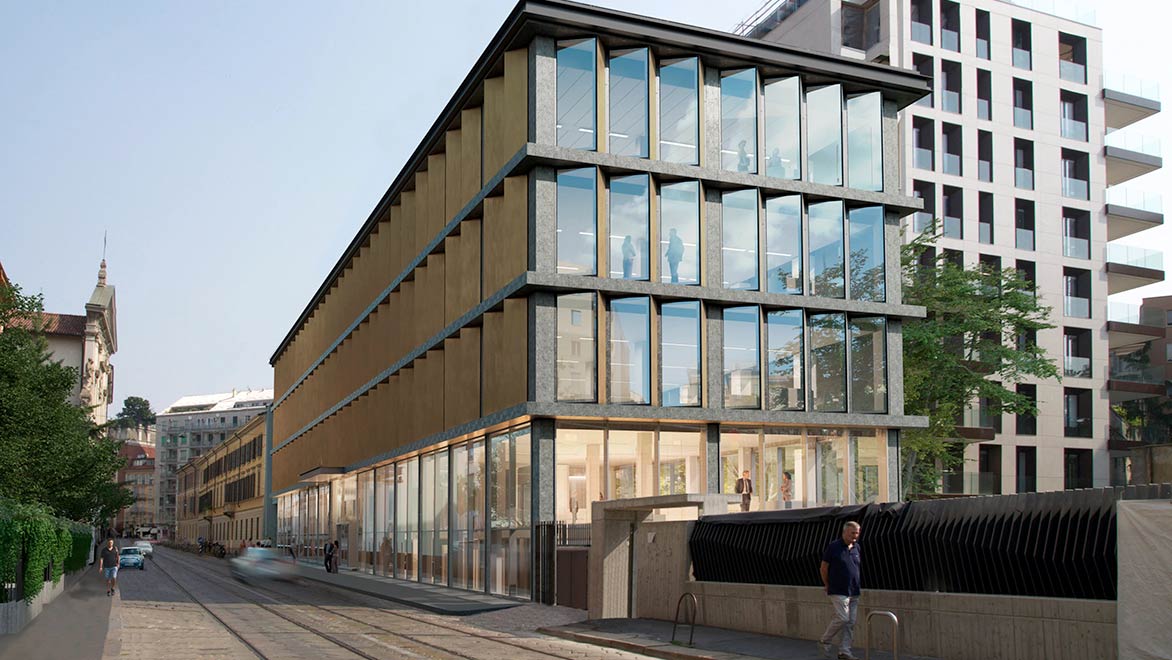 What is architectural rendering?
Architectural rendering is the process of creating two-dimensional and three-dimensional images of a proposed architectural design. The goal is to illustrate a lifelike experience of how a space or building will look before it is built, accurately representing design intent.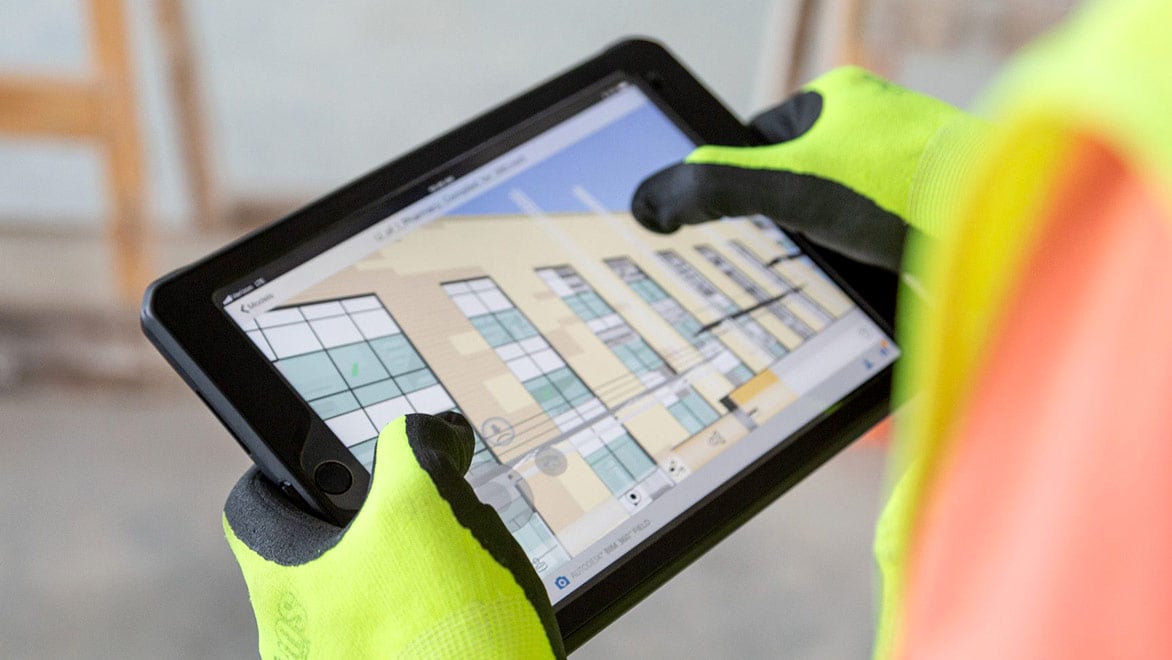 Benefits of architectural rendering
There are three main benefits of using 3D rendering software for architecture projects:
Develop design ideas more accurately
Identify problems early in the development stages to reduce costs
Communicate design ideas  with clients and partners
Types of architectural rendering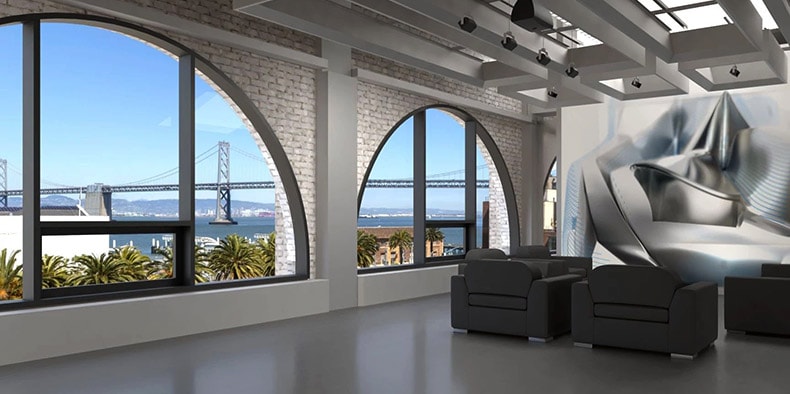 Details such as flooring, furnishings, and lighting contribute to a space. Interior renderings suggest what it will be like to work or live in that space.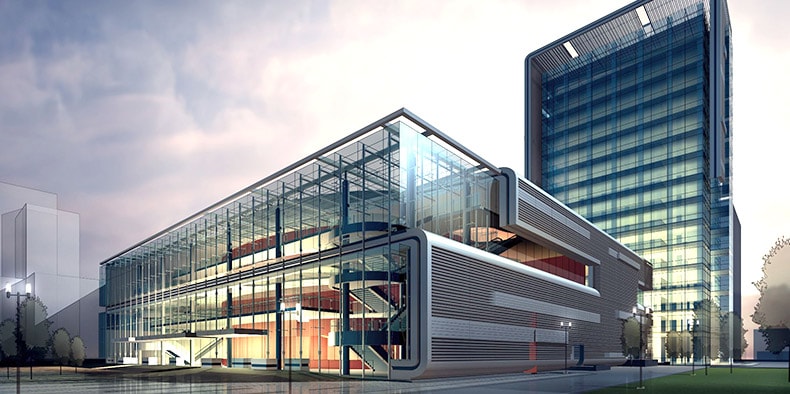 Light, shadowing, and reflection factor into the creation of an exterior rendering. It conveys how a building will relate to the environment and people around it.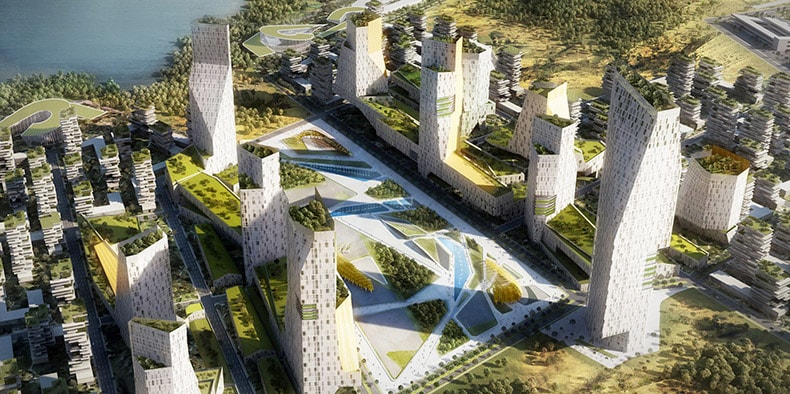 An aerial view offers a dynamic perspective that leads to a better understanding of landscapes, surrounding buildings, and complete visualizations.
Software from Autodesk empowers you to visualize, design, render and build.
What is architectural design?
Architectural design is a discipline that blends technical and creative design to create buildings or structures that are not only safe and durable but attractive and useful. Architects typically create architectural designs by understanding the space, what it is to be used for, and creating a functional structure for the space. Architectural design encompasses many phases of the design process from schematic design and design development to construction of the structure. Autodesk provides the technology to help with all aspects of the design and collaboration process.
Types of architectural design software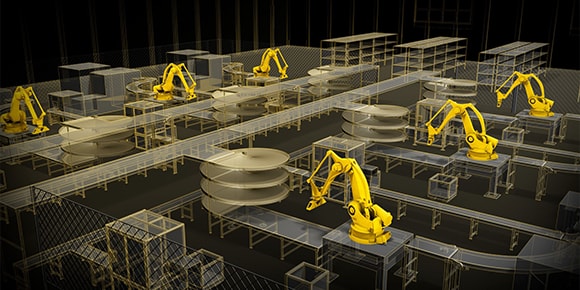 2D architectural design software
Create, edit, and annotate 2D architectural drawings (floor plans, landscaping layouts, etc.) more quickly and with greater precision.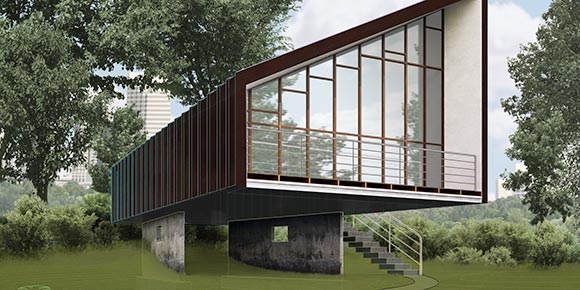 3D architectural design software
Visualize your architectural design in 3D and create realistic models with materials, textures, and automated tools.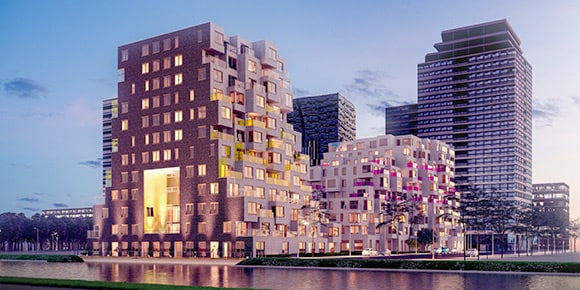 Generate immersive photorealistic renderings to experience how architectural designs will perform in the context of project reviews.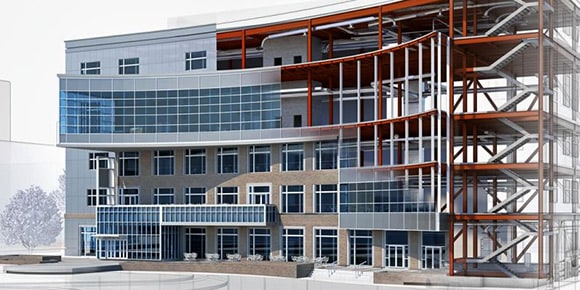 Use an intelligent 3D model-based design process to more efficiently plan, design, construct, and manage buildings.
Autodesk architecture software solutions support the rapid innovation needed to meet today's design challenges.
Explore key Autodesk architecture software products
AutoCAD is computer-aided design (CAD) software that architects, engineers, and construction professionals rely on to create precise 2D and 3D drawings. Draft, annotate, and design 2D geometry and 3D models with solids, surfaces, and mesh objects.
Autodesk Architecture, Engineering and Construction Collection
One essential set of BIM tools for building design, civil infrastructure, and construction, including Revit, AutoCAD, Civil 3D, InfraWorks, Navisworks Manage, and more.
Use Revit as a multidisciplinary building information modeling (BIM) software to drive efficiency and accuracy across the project lifecycle, from conceptual design, visualization, and analysis to fabrication and construction.
Need to speak to a specialist?
Learn how to design, draw and render high-performing buildings from concept to construction and documentation. with Autodesk software solutions.
INDUSTRIES: Architecture, Buildings